An Aberdeen charity has warned the cost of living crisis will be a 'tsunami' for them, but vowed they will 'never turn anyone away'.
Somebody Cares Scotland kicked off its 20th anniversary celebrations today by officially opening its new headquarters in the Altens area of ​​Aberdeen, which included a tour of the United States by the charity's founder and international chairman , Doug Stinger.
Founded in 2002, Somebody Cares Scotland exists to support people in the city who are facing hard times, with the charity aiming to improve lives, alleviate poverty and provide a second chance.
The organization helps people struggling with a range of different issues, including people trapped in addiction, peekaboo victims, domestic violence and mounting debt.
Help a variety of people
In addition to this, they also help people with mental, physical and life-limiting illnesses, asylum seekers, ex-offenders, new mums and teenagers who have been kicked out of the family home.
Their new offices include customer showrooms, which allow people to furnish their homes and get clothes for free, counseling suites and a treatment room.
Each Christmas, the charity works with schools and local charities to identify families and individuals who need extra support to cope with the demands and pressures of the holiday season.
"We will always adapt to what we do"
Somebody Cares Scotland's chief operating officer Alison Topley said the organization will 'never turn anyone away', although she said Christmas was going to be 'really scary' this year due to the crisis in the cost of life.
She added: 'Since I've been here we've adapted to whatever's going on, whatever's thrown at us, whether it's Covid, whether it's lockdowns, whether it's inflation, we we will always adapt to what we do.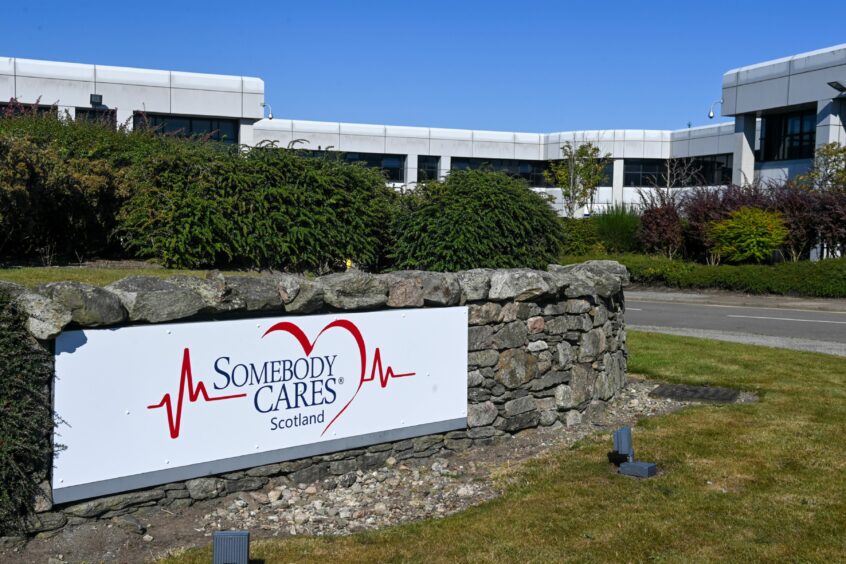 On the issue of more people not being able to afford food, she said it was concerning, but vowed Somebody Cares will "make sure" no one goes without.
"We had to expand because the needs are constantly increasing"
Somebody Cares Scotland chief executive Brian Taylor added: "We are a needs driven organization and year after year we have had to grow as the needs keep growing.
"You can see the size we've had to expand to just to deal with the current situation, but with what's happening now and about to happen we're preparing for, it's going to be a tsunami for us."
On the investigation into the 'governance and management' of the organization by charity regulator OSCR, Mr Taylor said the investigation was complete and had been 'helpful' to them as they released it with a "totally clean bill of health".
Already subscribed? Login
[Aberdeen charity ready to help despite oncoming cost of living 'tsunami']
[[text]]