Damage to the agricultural sector from Typhoon "Odette" (international name: Rai) has exceeded 500 million pesos.
The agriculture ministry said agricultural damage and losses in the essential sector reached 525 million pesos as of Tuesday.
The typhoon affected 19,677 farmers and fishermen in the regions of Calabarzon, Bicol, Western Visayas, Central Visayas, Eastern Visayas, Zamboanga Peninsula, Central Mindanao, Davao and Caraga.
This resulted in a loss of production of 24,812 metric tonnes, affecting 30,192 hectares of agricultural areas.
Products affected include rice, maize, high value crops, livestock and fisheries.
Most of the reported losses were recorded in the rice sector which amounted to 422.9 million pesos, with a production loss volume of 19,130 ​​tonnes, covering 27,441 ha.
The maize sector suffered damage of 78.9 million pesos, with production loss amounting to 5,594 MT and the area affected being set at 2,611 ha.
Losses for the fishing sector and high value-added crops remained at 10.5 million pesos and 4.6 million pesos, respectively.
Irrigation and agricultural facilities suffered damage worth 4.3 million pesos (shallow well, rain shelter, nursery, greenhouse, vermicomposting facilities and fertilizer processing center).
Cattle and poultry wiped out 3.4 million pesos in value, or the equivalent of 3,151 head. Chicken, pork, carabao and duck were affected.
During this time, the losses of machinery and equipment amounted to 418,800 P, covering the disinfectant applicator and the forage chopper.
The agriculture department said at least 1.35 billion pesos in readily available aid will be given to affected farmers and fishermen.
These include 1 billion pesos of rapid intervention funds for the rehabilitation of affected areas, as well as 148 million pesos of rice seeds, 57.6 million pesos of corn seeds and 44.6 million assorted vegetable pesos.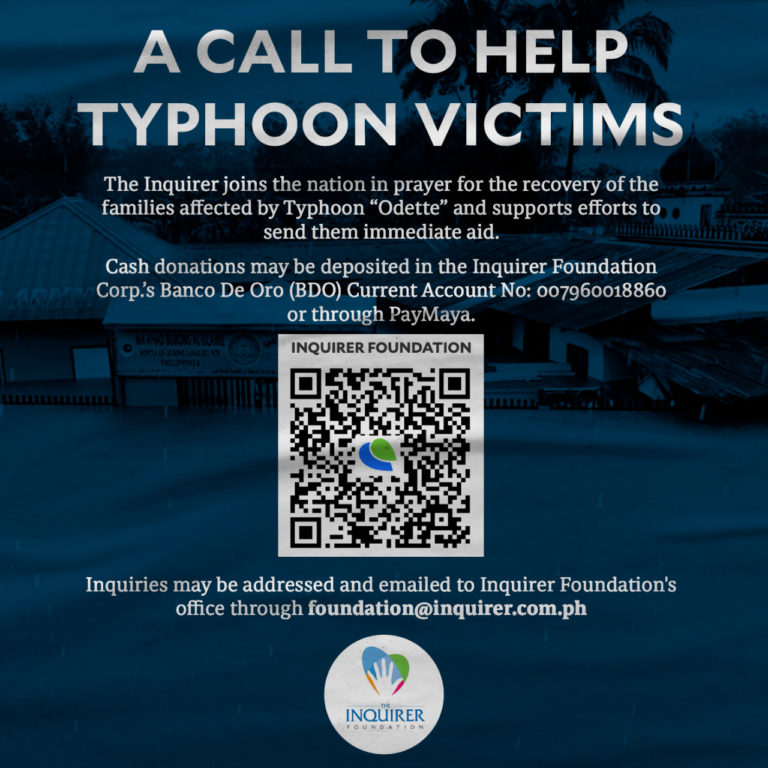 Read more
To subscribe to REQUEST MORE to access The Philippine Daily Inquirer and over 70 other titles, share up to 5 gadgets, listen to the news, download from 4 a.m. and share articles on social media. Call 896 6000.