RateCity's Sally Tindall warns that millions of Australians who have locked in ultra-low fixed mortgage rates during the pandemic are facing massive increases in mortgage repayments as their loan term expires:
"Borrowers' fixed-rate immunity will only last for a while. When the merry-go-round stops, it will come as a shock to many as their new fare will be significantly higher," [Tindall] said…

The analysis, which covered half-year results from the big four banks and loan portfolio data from APRA, shows that around 38% of home loans are currently fixed, in dollars, with the peak of people exiting their rates. fixed in mid to late 2023.

Westpac has the highest proportion of fixed mortgages at 40%, followed by 38% for CBA, 37.4% for NAB and 35% for ANZ.

On a loan of 500,000 in principal and interest fixed in July 2021 for two years at the rate of 1.94%, the current payment is $2,105 per month.

When the fixed rate ends in July 2023, the average return rate will likely be around 5.68%, if the cash rate forecast comes true, sending monthly repayments to $3,042, an increase of $937 per month.
Tindall's analysis is conservative and based on current interest rate expectations.
The futures market indicates that the Australian Official Exchange Rate (OCR) will be 4.3% by the time most fixed rate mortgages expire at the end of 2023:
If this forecast materializes, it would bring the average discounted variable mortgage rate to around 7.7%, assuming increases in OCR are passed on to mortgage holders:
In turn, borrowers who secured ultra-low fixed rate mortgages below 2.5% would face a tripling of mortgage rates when refinancing. It would be a bitter pill to swallow, even for those who have built up significant financial buffers.
Let's hope the market is completely wrong and the RBA stops climbing long before mortgage rates hit 6% or 7%. Otherwise, the Australian property market will face its biggest price crash in over 100 years.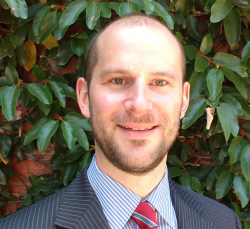 Latest articles from Unconventional Economist
(see everything)