[ad_1]
CASTLETON-ON-HUDSON, NY—A "red tsunami" will sweep the country after the midterms as Republicans regain control of Congress, Rep. Elise Stefanik (RN.Y.) predicts.
Republicans are on track to win enough seats to take back the House, if not both houses of Congress.
Speaking shortly before a Nov. 3 rally for fellow gubernatorial candidate Lee Zeldin (RN.Y.), Stefanik said she was "very excited about the red tsunami that is about to to occur".
"Joe Biden is going to get a resounding comeback on his failed agenda," Stefanik, who also chairs the House Republican Conference, told The Epoch Times. "This is a referendum on failed Democratic rule and Democrats are going to suffer historic losses across the country."
In the rural upstate town of Castleton-on-Hudson, about 10 miles from the state capital, Albany, the congresswoman projected confidence that the same frustration she sees nationally will fuel voters in the gubernatorial races, and in turn help Zeldin in a tighter race against incumbent Democratic Governor Kathy Hochul.
The rally drew an energetic crowd of more than 1,000, and the Republican candidate seized on the turnout as a sign of his momentum.
"You can pack every Kathy Hochul rally with every headliner – Kamala Harris, Joe Biden, Hillary Clinton, Bill Clinton – every one of them can be packed into tonight's rally, and we've seen that now for several days in a row," Zeldin told reporters. "People are so ready to fire Kathy Hochul. People are motivated to be able to restore the balance in Albany, they want to restore the balance in Washington.
Zeldin and his supporters were in high spirits Thursday night with better prospects of turning a state that has long been a Democratic stronghold red hot. New York's last Republican governor was George Pataki, who won his third and final term in 2002.
"We have a once-in-a-generation opportunity to save our state. That's why you see energy, enthusiasm and momentum on our side," Stefanik said. "Lee Zeldin is about to make history."
Zeldin, who has kept a spotlight on the state's rising crime, staged a late rise against his rival, who had previously led the congressman by double digits. In the RealClearPolitics poll average, the gap narrowed to around 6-7 points. An October 31 survey by the Trafalgar Group (pdf) found the two tied.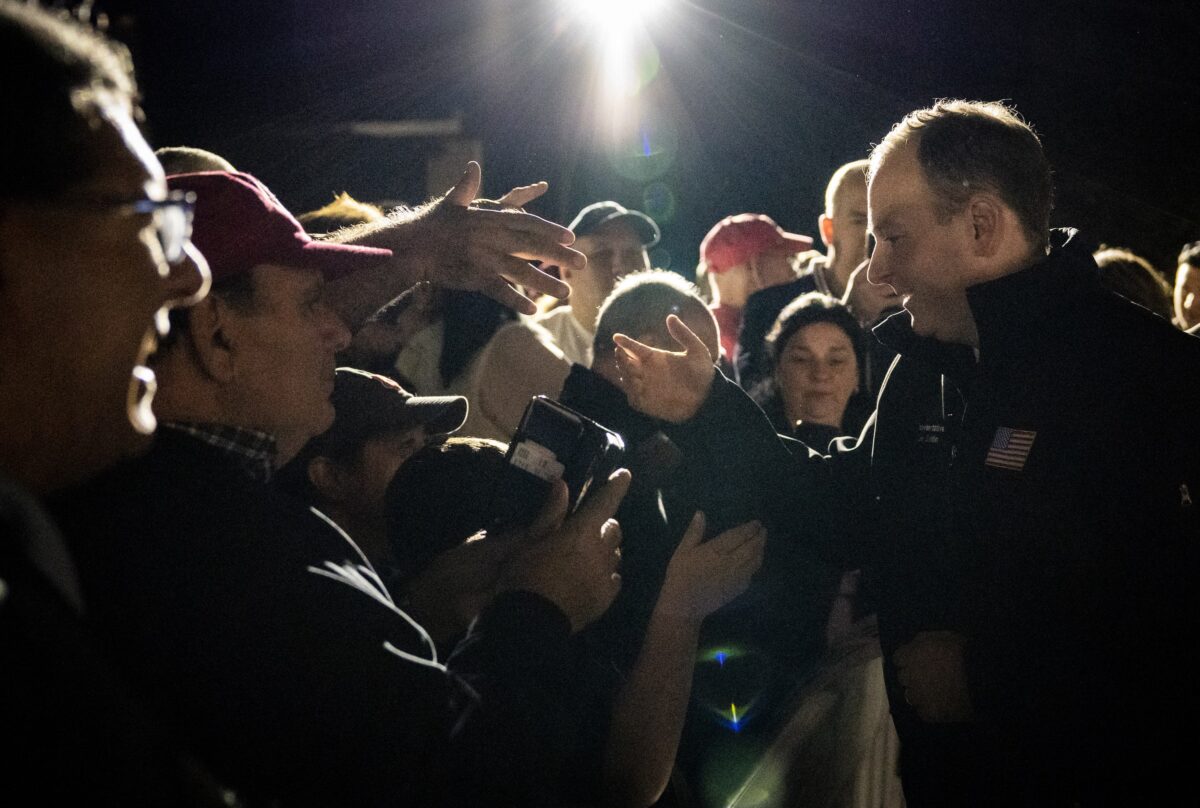 Zeldin compared his momentum to what happened before Pataki's victory in 1994, when he beat Democratic Gov. Mario Cuomo. In the last six polls before the election, four had dropped Pataki by double digits, Zeldin said. "By all accounts, no one believes it will be a double-digit loss."
Throughout the campaign, Zeldin has seen himself "close to what is currently a dead end," he said. "The goal is for you to peak on election day."
Stefanik attributes the red wave to "economic challenges with failed fiscal and spending policies coming out of Albany."
"Democrats own – they created all these crises," Stefanik said. "All New Yorkers are tired of one-party Democratic rule."
Nationally, Stefanik said Republicans will stick to the "Pledge to America" ​​plan unveiled in September by House GOP leaders. That plan, she said, involves "halting the reckless spending trillions that have fueled the inflation crisis, unleashing America's energy independence," securing the border, upholding parents' rights, and rolling back measures to expand the Internal Revenue Service (IRS).
The $80 billion allocated to the IRS over 10 years under the Cut Inflation Act will increase the agency's budget sixfold, enabling it to hire up to 87,000 new officers.
"On day one, we will repeal the 87,000 IRS agents that Joe Biden and Nancy Pelosi slipped into their inflation expansion bill to go after working American families and small businesses. hard," Stefanik said.
Zeldin urged his followers to take "absolutely nothing for granted" so they can have a good night next Tuesday.
"Apologies to Prince," he said, "I think New York is ready to party like it's 1994."
The Epoch Times has reached out to Hochul's campaign and the White House for comment.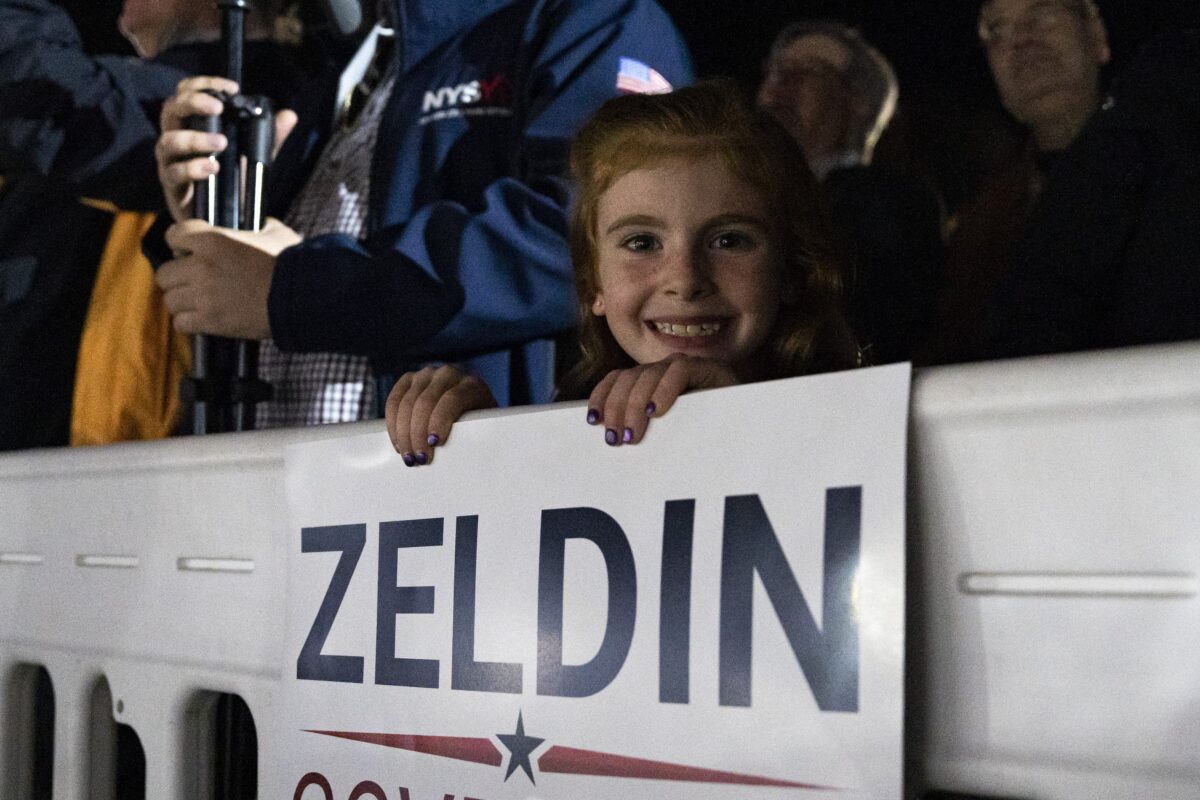 [ad_2]
Source link