MAYFIELD, KY – Quilting to cope is how a local woman deals with her feelings after the December 10 tornado. Mayfield's Bettye Robertson decided quilting was the best way to keep her mind occupied with the death and destruction in Mayfield.
"This quilt is my attempt to come to terms with my feelings," says Robertson.
She lives less than a mile from the candle factory. Robertson's interpretive quilt begins with the eye of the storm and branches out from there with a fan pattern. Each piece of fabric represents a different meaning.
"The blue corner here, which would be at about 11 o'clock, has a candle in it. It's for the candle factory," Robertson explains.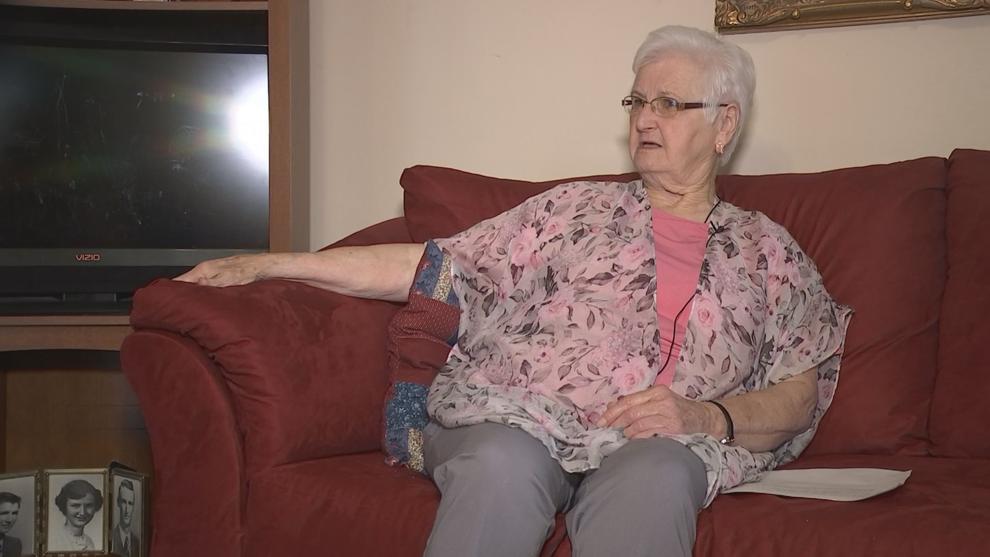 She assembled fabric to represent the tornado itself and the months of recovery that followed. It took her less than two months to make the quilt.
"I've never done one so fast in my life, but I was motivated. Something pushed me to do it, and I just couldn't stop," Robertson said.
Each piece of fabric has been hand quilted with care and consideration for the people of Mayfield.
"The pieces you see are assembled on the sewing machine, but the rest is quilted by hand. Everything else is by hand. Yeah, it went fast because I was driven," says Robertson.
She hopes people will see the quilt as a symbol of hope.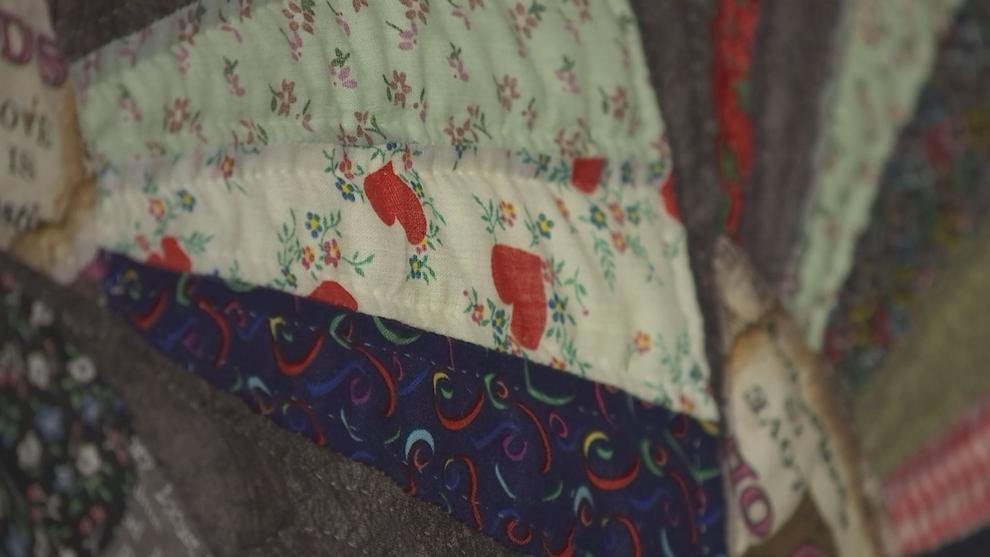 "I just hope they take away the hope and the love that's there, and don't decide the world is against them. It's so easy to do when you're down. I just hope that it'll help people get through it," Robertson said.
She also used fabric that represents the farmers who donated their equipment to help clean up downtown, the people who cooked for the community, and the lives lost. She will be at the Grand Rivers Quilt Show next week to show off her quilt.