Welcome to Charts and Caffeine – Livewire's pre-market news and analysis digest. We'll take you through the session overnight and share our best ideas to better prepare you for the day of investing ahead.
Today is also the changing of the guard for the morning wrap. Starting today, and every Friday, Chris Conway will write Charts and Caffeine, taking the reins from the one and only Hans Lee. Hans will continue to write from Monday to Thursday.
MARKET ENVELOPMENT
DOW-31,775 (+0.61%)
S&P 500 – 4,006 (+0.66%)
NASDAQ-11,862 (+0.60%)
CBOE VIX – 23.61 (-4.18%)
United States 10 years – 3.328%
USD INDEX – 109.65
FTSE 100 – 7,262 (+0.33%)
STOXX 600 – 414.09 (+0.50%)
United Kingdom 10 years – 3.162%
GOLD – US$1,720/oz (-0.4%)
WTI CRUDE – US$83.54/bbl (+2%)
DALIAN IRON ORE – 100.09 USD/T (+3%)
MAJOR TITLES
US markets end higher in choppy trade
Fed Chairman Powell said the US central bank was "strongly committed" to fighting inflation

Fed Vice Chairman Brainard has said he risks going bilateral at some point, although it is still too early to reverse the tightening

Fed says economic activity is stabilizing, slower pace of price increases

European markets rose but the ruro remained unchanged after the ECB raised interest rates by 75 basis points as expected. Eurozone inflation there is approaching double-digit territory, and policymakers fear rapid price growth is taking root. But, as is the case with the euro these days, it's more about gas prices than interest rates.

RBA Governor Lowe says case for slowing pace of tightening grows stronger as cash rate rises

Markets price higher likelihood of Fed rate hike of 75 basis points in September

Japan Q2 GDP revised higher than expected, supported by private consumption and business spending

EU officials will meet tonight to discuss next steps for energy intervention
THE CALENDAR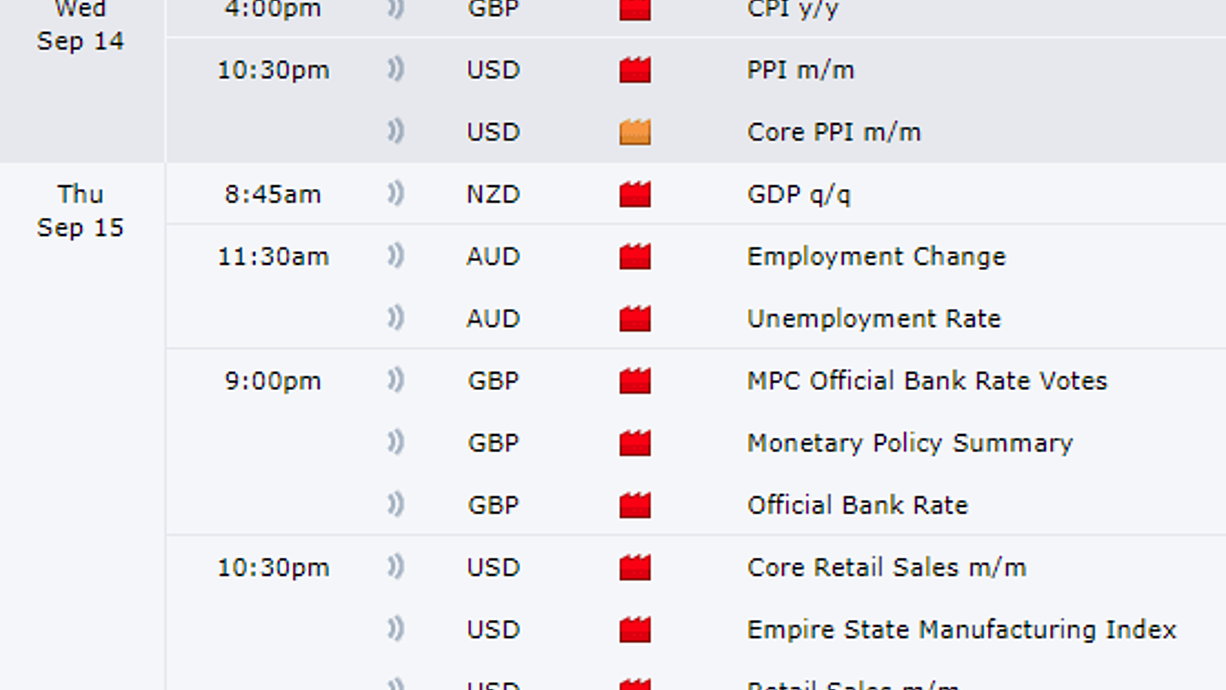 Before we dive into what's on the agenda next week, let's not forget that Fed Member George and Fed Governor Waller will speak tomorrow morning at 2am AEST. Waller is the great. There have been a few statements from the Fed lately that the battle against inflation will be paid for by the loss of jobs.
Reminds me a bit of Lord Farquaad in Shrek…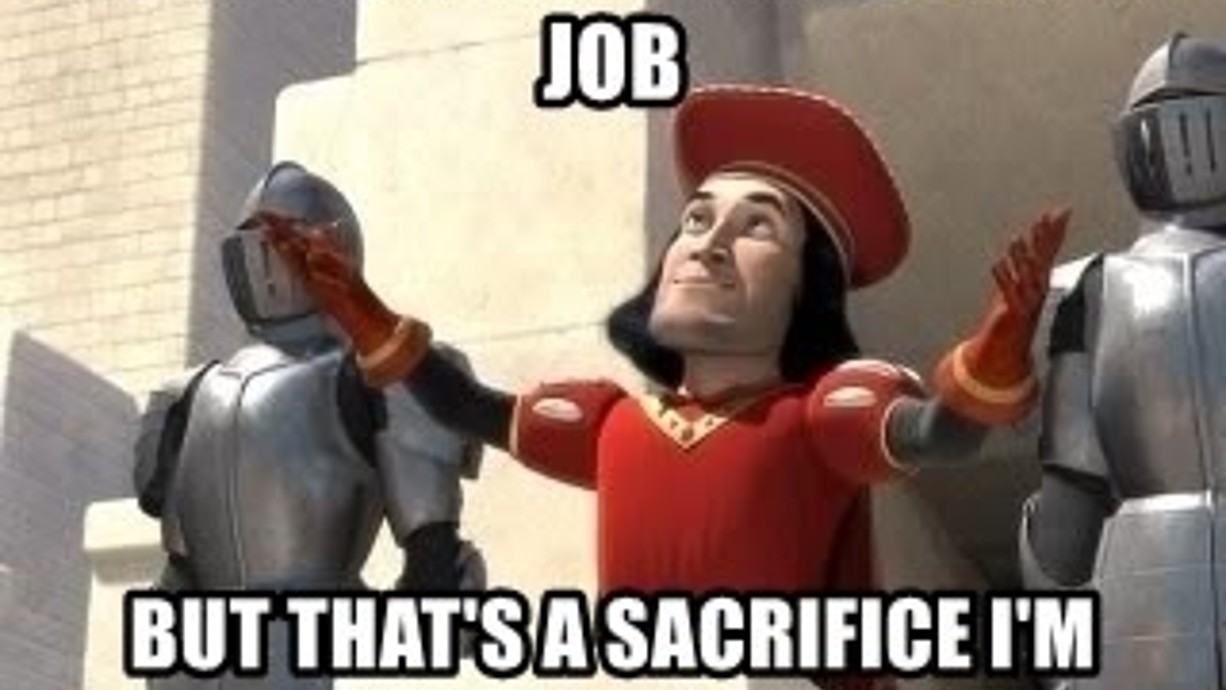 In an attempt to soften the blow, Waller recently referenced the Beveridge curve, which plots the relationship between job vacancies and the unemployment rate. The argument is that due to the current ratio of two job vacancies for every unemployed person – which is a record high – there is a possibility that job vacancies will fall sharply as the economy slows, easing the pressure on wages and prices, without much increase. Unemployed. In other words, there are too many jobs and if we only kill the jobs that no one wants, it won't change much. Sounds like a sleight of hand to me. If the Fed does not actually slow the economy, reduce demand and ultimately increase unemployment, then upward pressure on wages and prices persists, and the United States runs the risk of suffering a spiral of wages and prices which kills the economy.
Recent estimates by a team of researchers, including two IMF economists, showed that the US unemployment rate may need to reach 7.5% to break the inflationary cycle. Unemployment in the United States is currently at 3.7%. Yeah.
So there is clearly a difference of opinion on the matter and it will be interesting if Waller keeps trying to push the Beveridge Curve wheelbarrow when he speaks. Beveridge Curve chart for reference below, sourced from Reuters.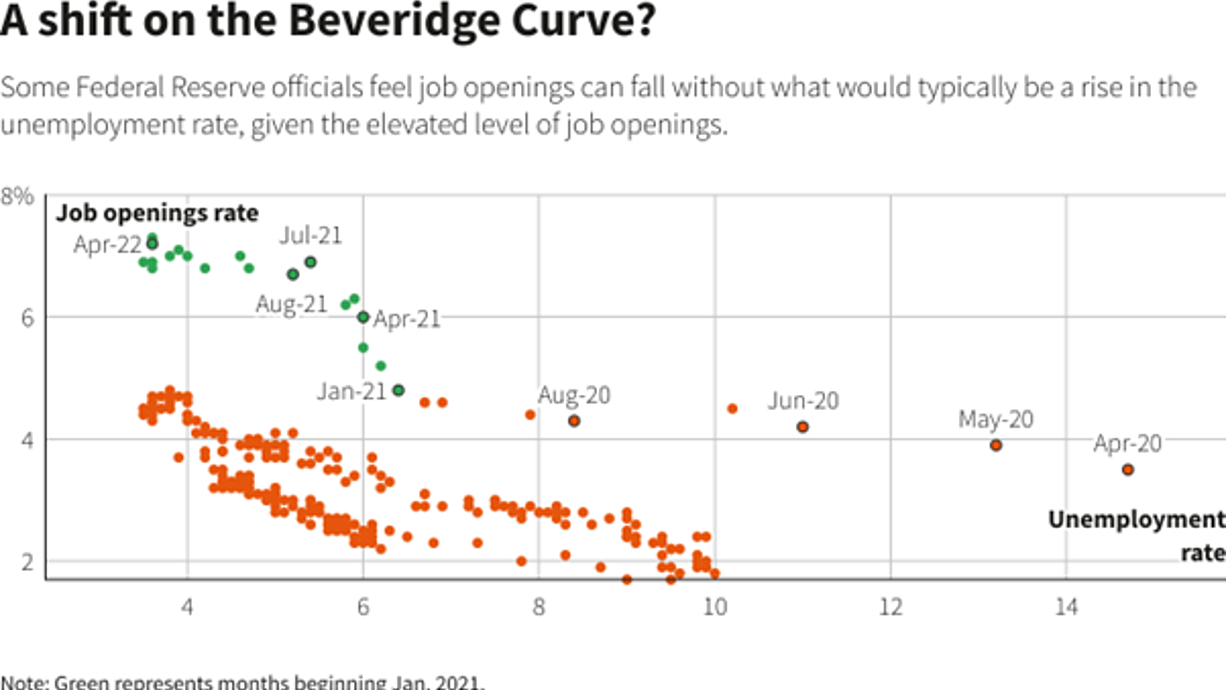 As for next week, the big data point is the US CPI number for August, Tuesday evening at 10:30 p.m. AEST. For reference, in July headline CPI came in at 8.5% versus expectations of 8.7%, down from 9.1% the previous month. The decline in the price of oil has been the main moving element and a continued decline in energy prices is expected to lead to a further drop in inflation next week. The market will be looking for further signs of "peak inflation" and less pressure on the Fed to continue to hike aggressively.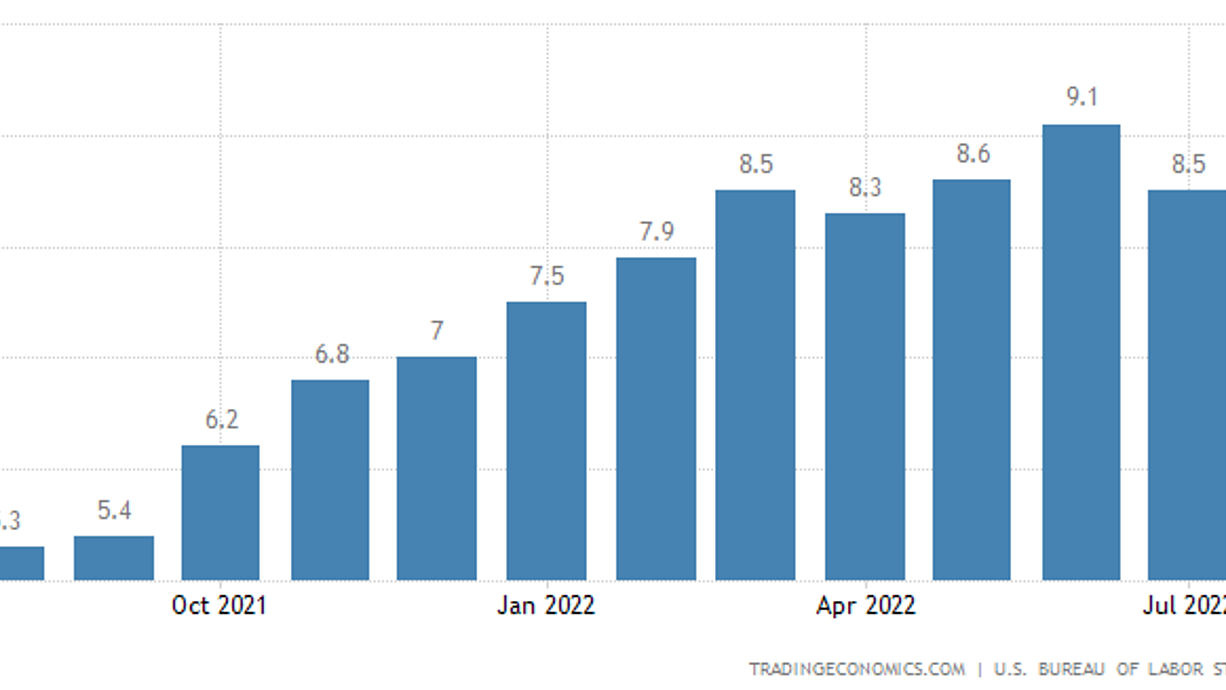 Other notable data points include Australian jobs numbers, 11:30 a.m. AEST Wednesday, U.S. retail sales Thursday night, 10:30 p.m. AEST, and U.S. consumer sentiment Friday night, midnight AEST. A big week ahead.
TABLE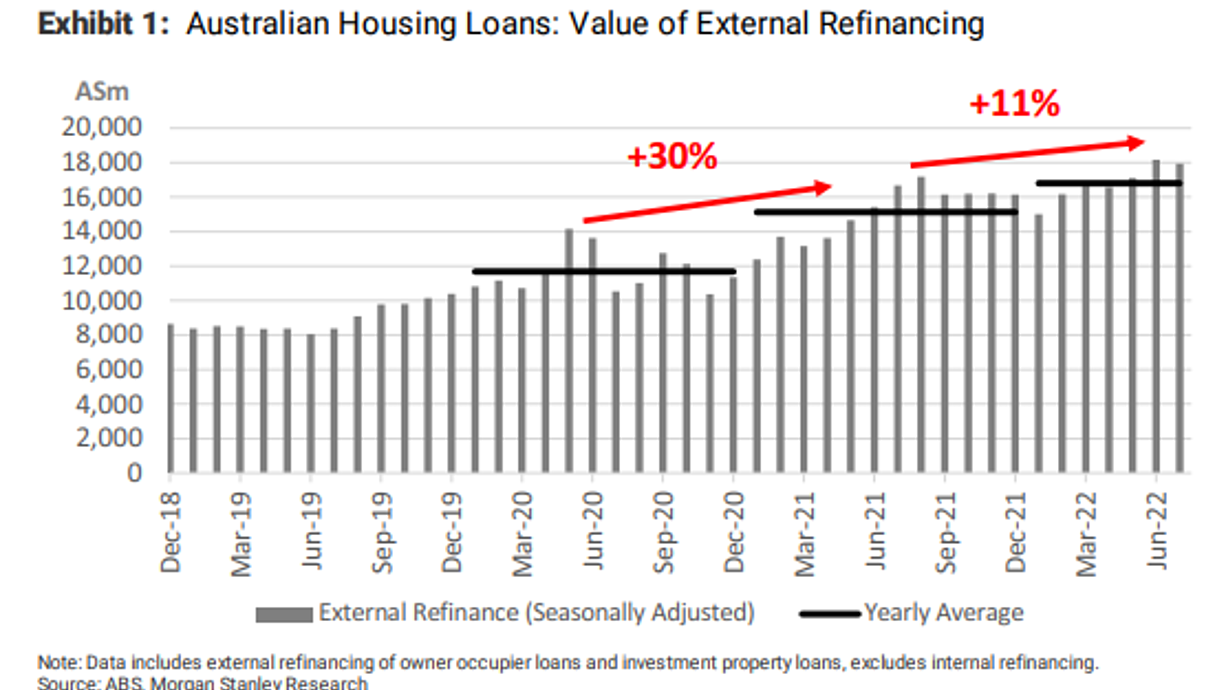 I couldn't get past this chart from Morgan Stanley in their coverage of Australian banks. There was a real shift in mid-August when the market collectively decided that the rate hike was a headwind rather than a tailwind, and bank stock prices fell in unison. Until then, the rate hike was seen as a blow to banks, as they were expected to inflate their net interest margins (NIMs) – the difference between what banks borrow against and what what they lend to. The flip side, however, is that if you grow too much too quickly, bad and bad debts increase as more and more households are unable to service their mortgages.
The chart above from Morgan Stanley highlights one symptom of rising mortgage stress. More and more people are shopping around for a better deal and, being the competitive freaks that they are, banks are offering ever better deals to attract the ever-growing pool of migrant customers. Morgan Stanley points out that headwinds on competition and mortgage mix spreads have fallen from an average of -3 basis points (bps) per half year in 2019 to -7 bps per half year so far this year.
Meanwhile, ABS data shows monthly refinancing hit record highs of around $18 billion in June and July as the RBA began raising rates, and Morgan Stanley expects a further increase in the refinancing over the next year. It's time to call my broker.
TECHNICALLY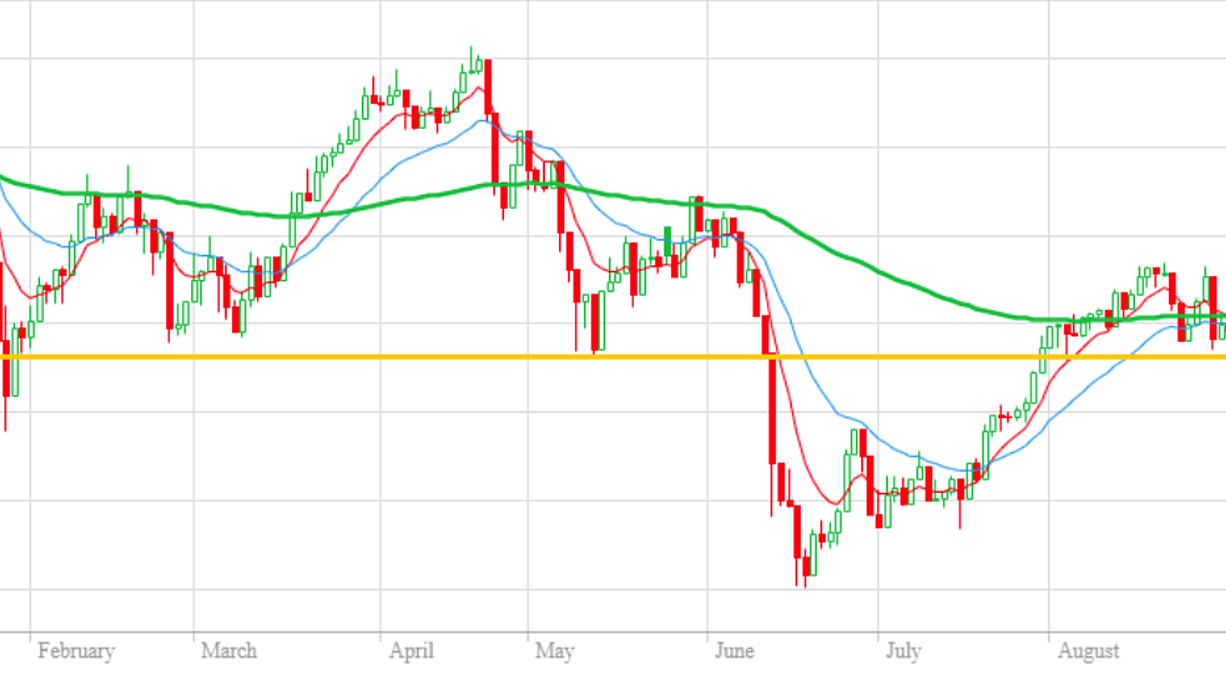 In a past life I was a technical analyst and while some of you might think TA is a subcategory of the dark arts, or nothing more than glorified tea leaf reading, I love a good chart and what it tells me about the trend. The chart above is a daily chart of the ASX 200, showing three exponential moving averages (green = 125 periods, blue = 21 periods, and red = 8 periods). If none of this makes sense to you, don't worry. Simply put, EMAs show me the trend over multiple timeframes. Note that they are all pointing down on the right side of the chart. So the path of least resistance, and therefore the likely outcome, is that the market will go down. Not a particularly telling glimpse; I think most people are of the view that the rally from the June low was a bear market rally and that we are headed lower in the short to medium term. The question worth asking and answering, however, is where the index might find some support on the way down.
Note the horizontal line I drew around 6920. This is a key tipping point, having acted as support on the downside several times, and likely resistance to any attempt by the bulls to push higher. Below the current market price, the 6600 level is a good candidate for support, while the June low is the obvious area around 6400.
I'm not the only one who thinks the markets are headed for the June lows. In an article on MarketWatch, Jonathan Krinsky, Chief Market Technician at BTIG, provided the following chart and noted that "bear markets typically don't peak until the monthly RSI hits 42 or lower."
For those unfamiliar, RSI stands for Relative Strength Index, and it measures the speed and magnitude of price changes. The current RSI for the S&P 500 is 48.54 – still a far cry from the 42 level that Krinsky points to as the key point at which bear markets are more likely to bottom.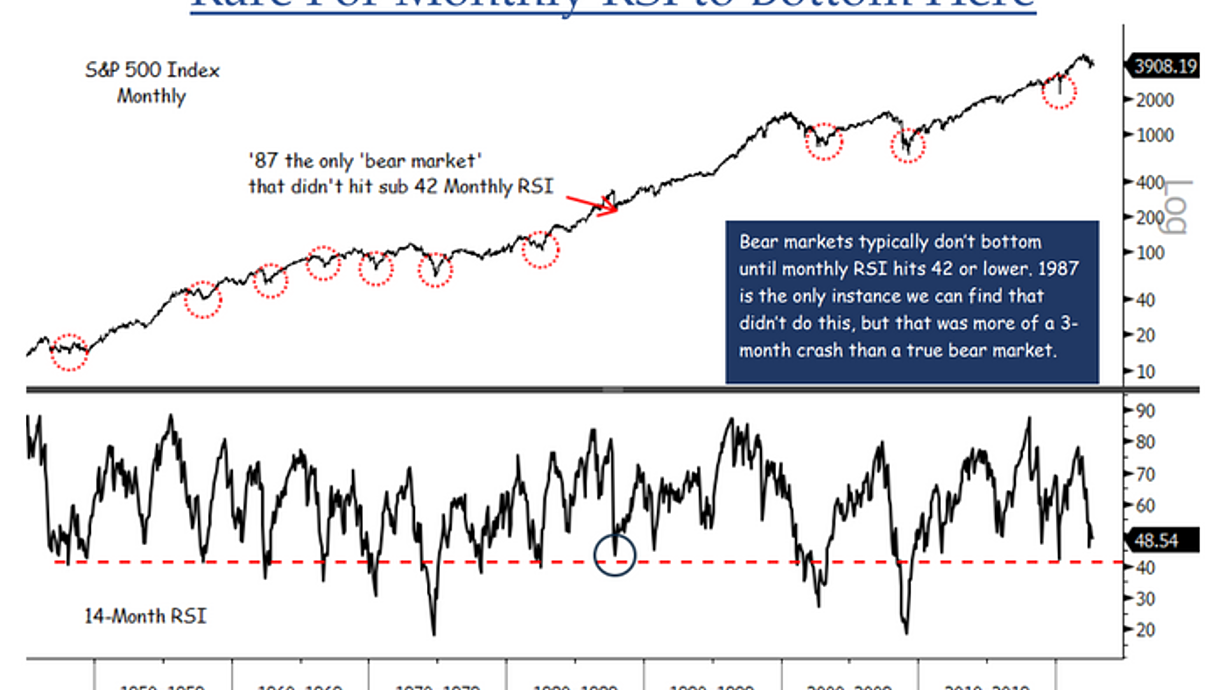 THE TWEET
Even Michael Burry is getting on the "retesting the lows" bandwagon, though he comes at it from a very different angle.
It's all for this week. I hope you enjoyed my first crack at Chart and Caffeine. It's a little different but hopefully entertaining and insightful. I'm sure you'll let me know in the comments below.