The Lockheed Martin F-35A "6-01" is the first stealth aircraft intended for the second squadron of the Italian Air Force which will operate the Lightning II: the 6° Stormo (Wing).
The F-35A MM7366/6-01 (AL-16), the very first to display the markings of 6º Stormo, the second Wing of the Aeronautica Militare (Italian Air Force), intended to receive the stealth aircraft Lightning II, made its first flight from the Final Assembly and Control (FACO) facility in Cameri, northwest Italy, on the afternoon of April 7, 2022.
The Lockheed Martin F-35A Lightning II will gradually replace the Tornado IDS fleet which this year celebrates 40 years of service in the Italian Air Force. Although the plan has not yet been formalized, according to rumors, initially, the F-35s of the "Diavoli Rossi" (red devils) of 6° Stormo, will operate from the air base of Amendola, in the southeastern Europe, home of 32° Stormo and its child unit, 13° Gruppo, the first Italian squadron to operate the Lightning II (both the F-35A and the F-35B variant), the first F-35 unit in Europe to reach IOC (Initial Operational Capability) in 2018, the first to deploy the jet under NATO command.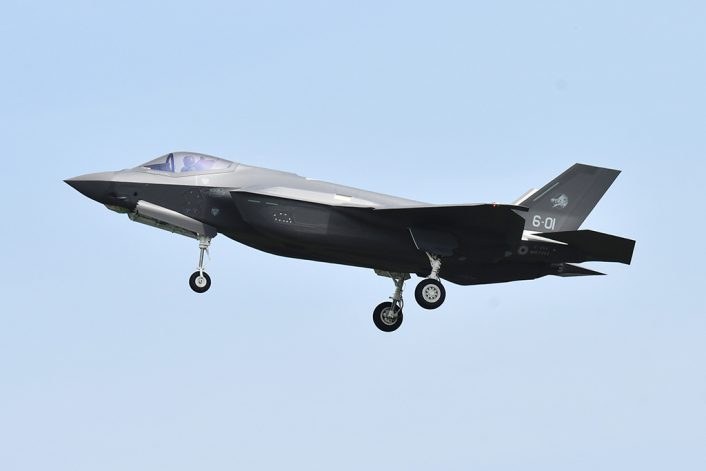 Later, the F-35s will operate from Ghedi Air Base, located near Brescia in northern Italy, home of 6° Stormo, and its three squadrons: 102º Gruppo [that is the Tornado OCU (Operational Conversion Unit)] and the 154º Gruppo, equipped with the Tornado IDS, and the 155º Gruppo equipped with the Tornado ECR.
On the historic maiden flight, MM7366/6-01, with the distinctive Stormo Red Devil emblem on its tail, was escorted by a single-seat Eurofighter Typhoon emblazoned with 36° Stormo markings.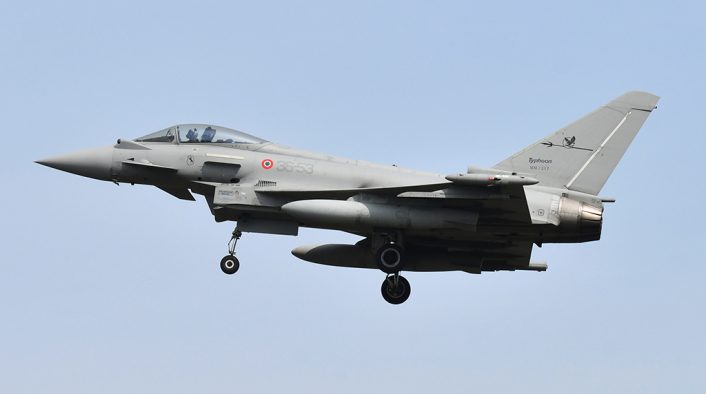 A Tornado ECR from 155° Gruppo of 6° Stormo, another squadron intended to receive the F-35A in the future to carry out the SEAD (Suppression of Enemy Air Defences)/DEAD (Destruction of Enemy Air Defences) mission also carried a low pass at Cameri.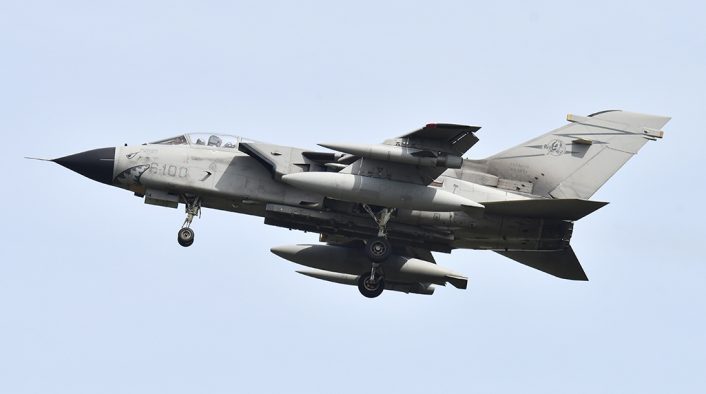 We recently participated in a mission aboard a Tornado ECR from 155° Gruppo which also involved two F-35A from 32° Stormo and a Tornado IDS from 154° Gruppo: we will publish a detailed report on the current and future situation soon the abilities of the Italian "Wild Weasels".